Photo courtesy of Sol Garden Studios
By Jos Duncan | Love Now Media
For April Harley, losses came in three. She lost her job in medical equipment sales, ended a romantic relationship, and suffered the shocking loss of her closest aunt after a failed heart surgery – all within one year. A quest for healing led the mother of 3 to search inwardly for purpose and spirituality. By January of 2020, she and Kuan Young, a visual artist and photographer, had plans to open an indoor healing garden that would sprout more than 100 plants, a waterfall, sound bowls and welcome natural sunlight. The official launch planned for April 2020 was stalled when COVID shut businesses down in March. April and Kuan were committed to pushing ahead as soon as they could, and opened Sol Garden Studio in Chinatown in June of 2020.
Dr. Shay Selden, Facebook profile
Dr. Shay Selden, a licensed clinical psychologist, went full-time with their new business, Collage Therapy Collective, in March of 2021. Before the pandemic, starting a practice would have required upfront funds to buy an office. But the pandemic has made it easier to start a virtual practice that accepts health insurance. As a queer person of color, having their own practice also provides Shay with the ability to affirm people with shared intersectional identities who are dealing with the ways societal structures and oppression interact with mental health. "We can't ignore the fact that oppression is a real factor in people's mental health. Sometimes, you have to minimize how bad things are to get through your day. People are not always thinking about those things as the reason they're experiencing a mental health crisis. To have a mental health professional validate those experiences can be revelatory" says Shay. 
For these entrepreneurs, launching mental health and wellness businesses during the pandemic was critical in serving their communities as they grappled with their own healing and identities. 
When asked what it took to stick with the business during the pandemic, Kuan says, "the business is not your surroundings or what's happening in the world, it's inside of you. If you put enough passion, work, spiritual and mental energy into something, it will grow."
Love Now Media is one of more than 20 news organizations collaboratively reporting on solutions to poverty and Philadelphia's push towards economic mobility.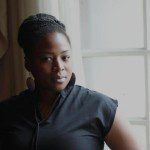 Jos Duncan
Founder & Chief Storyteller at Love Now Media | + posts
Jos Duncan is a multimedia producer, professional storyteller, and social entrepreneur with over fifteen years experience collaboratively creating and documenting community-centered narratives. She is the founder of Love Now Media, an empathy-centered media company that uses storytelling to advocate for social justice and wellness, now.