This article is part of a series on Gun Violence and the Economics of Well-Being, produced as part of The Toll: The Roots and Costs of Gun Violence in Philadelphia, a solutions-focused series from the collaborative reporting project with Resolve Philly. Love Now Media's reporting focuses on the aftermath of gun violence, the cost of healthcare, wellness, mental health, and community healing. Love Now Media is one of more than 20 news organizations collaboratively reporting on solutions to poverty and Philadelphia's push towards economic mobility. You can find other stories in the series here.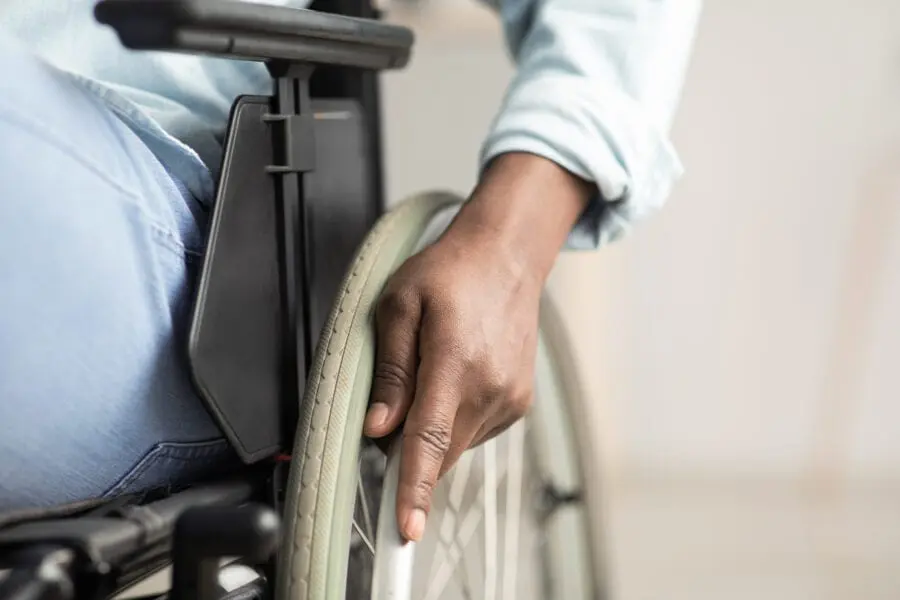 By Denise Clay-Murray
Connecting victims of gun violence to resources that may help them achieve a sense of well-being means navigating a complex system with ambiguous rules. When you're trying to find resources to pay for counseling, medical care, or funeral services for a family member who was a victim of gun violence, there are a lot of acronyms you might want to learn.
Acronyms like VOCA (Victims of Crime Act), VCAP (Victims Compensation Assistance Program), and DAVE (Dependable Access to Victimization Services) become a big part of the lives of people who are dealing with the aftermath of gun violence. And for those who have to negotiate the system, it's a language that can often lead to frustration and a loss of control.
For victims of crime, finding people who can translate that language into help is half the battle. The City of Philadelphia is home to hundreds of small and large organizations that deal with finding services for victims.
Much of the money made available to victims of crime comes from the Victims of Crime Act. VOCA is financed with money from criminal fines, forfeited appearance bonds, property forfeiture, gifts, donations, bequests and special assessments ranging from $25 for people convicted of misdemeanors and $400 for corporations convicted of felonies. States receive VOCA monies from the Office for Victims of Crime, which is part of the federal Department of Justice.
In Pennsylvania, VOCA money passes through the Victims Compensation Assistance Program and is used to help those victimized by crimes as small as a purse snatching and as large as a murder.
VCAP (Victims Compensation Assistance Program) supports as many as 10,000 cases a year, according to the agency's website. While victims of property crimes aged 60 or older can be compensated for their losses no matter what the value, victims younger than 60 must have lost property valued at more than $100 to be made whole.
For victims of crime requiring hospitalization or families seeking money for counseling, cleaning up a crime scene, or to bury a loved one, the maximum compensation is $35,000. There is also VOCA (Victims of Crime Act) money available for children whose sole parent has been killed. But knowledge doesn't necessarily guarantee access.
When VOCA was first passed into law in 1984, it was very explicit about what makes families ineligible for the money. For example, if your loved one caused their own death by doing something illegal like robbing a bank, you are not eligible for compensation.
But the definition of "caused your own death" has become more ambiguous.
"If this is the first time you've ever heard of all of this, you're not alone. Most people don't know much about it and I think that's by design," said Dorothy Johnson-Speight, founder and executive director of the victim's assistance organization Mothers In Charge.
"A woman whose son was murdered by a friend applied [for victim's compensation funds] and she was denied because the panel that oversees this decided that he participated in his death. This is the determination usually handed down by the state because the decision is made using information given by the police," she said.
"Many funeral directors won't take VOCA funding to pay for funerals because of how long it takes for the money to get to them," Johnson-Speight said.
One of the things VOCA funds supports is counseling for victims of trauma. Mothers In Charge uses those funds to perform in-home visits and to meet victims of trauma at their homes, in coffee shops and other places where they feel comfortable.
But in a city where thousands of people have been exposed to trauma, there may not be enough therapists to go around, said Meagan Corrado, owner and founder of Storiez Trauma Narratives, an organization that offers training, engagement opportunities and resources to young people dealing with trauma and their service providers. She has trained more than 6,000 people in how to help young people tell their stories of trauma through art. "In a city filled with people dealing with trauma, it's important to make information that can help you find a non-violent way to deal with it accessible to everyone," Corrado said.
"I believe there are ways people try to gain control over others and one of those ways is through language," she said. "In the therapeutic realm, language has been used as a way to hoard knowledge and resources" in ways that create barriers that keep people from providing support in important and meaningful ways. We have to share the knowledge. There are far too many trauma survivors in this world to be hoarding resources."
It seems a little language and rules clarity could go a long way towards helping victims of crime more easily access funds established to help them.
For a comprehensive list of resources for victims of gun violence and other crimes visit UpTheBlock.