Photo courtesy of Shutterstock
By Jos Duncan | Love Now Media
Challenging racism is exhausting. For Black, Indigenous, Latinx, and Asian communities, in particular, the pandemic has further unveiled racial disparities and systemic injustices in the United States. People of Color are often operating within spaces that uphold values rooted in white supremacy while being called upon to help solve diversity and equity issues. All of this, while dealing with their own personal, social, and cultural traumas… during a pandemic. The National Library of Medicine identifies systemic racism during COVID-19 as the primary operator of mental health disparities among African Americans. Extremely limited access to places like churches, mosques, temples, and faith centers, which have traditionally been places of respite and cultural connection, have further impacted the mental health of entire communities of people impacted by racism.
Finding a therapist, especially a non-white one, can be daunting and the cost of a standard hour-long therapy session can range from $60 to $150 without insurance. Companies like Therapy for Black Girls, Therapy for Black Men, and Latinx Therapy have identified the need for culturally competent therapists to serve specific demographics. Without the right insurance, however, it is still a challenge to access mental health support.
For those who are feeling caught in between the lines of this dile, one of these free online courses may help. It's important to note that an online course is not a substitution for working directly with a licensed mental health therapist or practitioner. But important wellness tools like understanding how to feel your feelings, setting intentions, identify triggers, and develop coping skills, are all available in the courses.
Talkspace, 10 Day Therapist Guide to Healing – Free Course, ongoing
As we reflect on the one year anniversary of the COVID-19 pandemic, Talkspace recognizes that people around the world have been struggling with these difficult and uncertain times. While the road ahead may still have its challenges, the course is an opportunity to begin a process of healing. Participants will learn evidenced-based and clinically-backed lessons and practices to help begin cultivating change and a sense of restoration. This course is for anyone and everyone, no therapy experience required. Sign up for the course at talkspace.com/healing.
The Science of Well Being – Free Course, ongoing
In this course, participants engage in a series of challenges designed to increase their own happiness and build more productive habits. As preparation for these tasks, the professor reveals misconceptions about happiness, annoying features of the mind that lead us to think the way we do, and the research that can help us change. Participants prepare to successfully incorporate specific wellness activities into their lives. Sign up for the course at https://www.coursera.org/learn/the-science-of-well-being.
Resilience Skills in a time of uncertainty – Free Course, ongoing
Learn how to incorporate resilience interventions into your personal and professional life. In this course, you will be exposed to the foundational research in resilience, including protective factors such as mental agility and optimism. Several types of resilience interventions are explored including cognitive strategies; strategies to manage anxiety and increase positive emotions such as gratitude; and a critical relationship enhancement skill. Throughout the course, you will hear examples of individuals using resilience skills in their personal and professional lives. Sign up for the course at https://www.coursera.org/learn/resilience-uncertainty.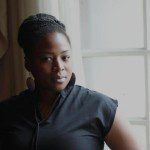 Jos Duncan
Founder & Chief Storyteller at Love Now Media | + posts
Jos Duncan is a multimedia producer, professional storyteller, and social entrepreneur with over fifteen years experience collaboratively creating and documenting community-centered narratives. She is the founder of Love Now Media, an empathy-centered media company that uses storytelling to advocate for social justice and wellness, now.