By Kim Russell
As I breathe the crisp autumn air and watch colorful leaves falling from trees to dance on the wind, it seems that nature harvested the beauty of every other season, then let it go. The cycle of the leaves returning to the same earth from which they blossomed made me contemplate how much history is right beneath our feet, within the very land we stand on. And who can we turn to for knowledge of this history? Much Indigenous history is hidden in plain sight.
However, with the guidance of a Guale (pronounced wah-LAY) tribe member, Tavis Sanders, we pull back and uplift the historical roots of this land. Tavis, known as Red Tail Hawk, in collaboration with his Mother, Renee Sanders (Red Silver Fox), founded a non-profit organization called Indigenous Education (IndEdu) in 2010. With a mission to bridge the gap between ancient and modern-day America and deliver fact based historical, legal and cultural Indigenous information to communities, I felt honored to sit in their virtual course: Introduction to Indigenous History.
This first course was a lesson on the land, particularly focused on our hilly and elevated surfaces, better known as mounds. Mounds are earthen structures built from dirt, soil, sand and rocks. Akin to pyramids, there were several mound classifications used for various reasons, including burials, temples and ceremonies. The historical prevalence of numerous mounds has been preserved in several states, but far more have been built or landscaped over.
I now look at the landscape of Golf courses with new eyes, recognizing many of the hills are sacredly built land. Here in our city, the Philadelphia Art Museum was built over a Platform Mound. Coincidentally, it is built on the river way, as Platform Mounds were often used to observe the coming of unwanted guests.
The educational lessons behind the mounds are just one of many gems offered by Indigenous Education. I quickly developed a deeper desire to highlight Native American Heritage Month – which is November, and the ongoing legacy, roots and practices of Indigenous people. Through quick reflection, I experienced an AHA! moment and realized my feelings were moot compared to the Indigenous perspective, regarding November. Is it acknowledged in the Indigenous communities? What is the story behind the lack of recognition of Natives in Pennsylvania? Can we approach the Elephant in the room that is Thanksgiving and to what extent is it acknowledged?
We briefly touched on the Lenape, a tribe Indigenous to Pennsylvania, whose story mirrors the Trail of Tears, in which Natives were forced off their land with dubious and violent tactics. Passionate about the subject, Tavis shared that he could speak on the Trail of Tears all day; and he proposed a rhetorical question to me – "what happened to the Indian that didn't move"? He explained that those who decided to stay on their land, were stripped of their roots and forced to identify as 'Negro' or 'white' according to the shade of their skin. For Native Americans identified as Negro, land rights were not granted, in which twisted fate, they lost their identity and their land. There was a systematic effort to erase the existence of Native Americans that left them with an uphill battle of claiming their history, sovereignty and land rights.
For this reason, "Native Americans feel that [Native American Heritage Month] means just as much as Black History Month," stated Tavis. There is a dichotomy in the emotions surrounding the month-long tribute. Native American history is the Genesis of this land; it's vast and invaluable, so while "we're very thankful for an opportunity to highlight some of the contributions as Native Americans to the larger society, we feel it's very commercialized, and it's something like a gift to keep us subdued," said Tavis. The same sentiments apply to Thanksgiving. The origin of Thanksgiving is a permanent stain on American soil that leaves Indigenous people reflecting on atrocities made against them.
But this time of year also presents a good opportunity to share the truth. This has always been an important time in Indigenous cultures. Native Americans have always celebrated the Autumn Equinox marking the harvest season when crops and other food sources were collected and stored to prepare for the winter season. During this time, it was an Indigenous practice to connect as family units for various reasons, including shared agriculture. Tavis maintains, "from an observer's perspective, people would think that we're still participating [in Thanksgiving], and we do, but with the proper knowledge that this was stolen from us, and now it's time for us to place the proper energy back into this festive occasion."
Instead of Thanksgiving, Tavis' family calls it Family Day, and Indigenous Education activities demonstrate "diligence, dedication, hard-work and love within the community to share energy and confidence in service to other people," says Tavis. Beyond Native American History lessons, they offer an outdoor gathering space called Indigenous People Artist and Market Place (IPAM). I was invited to see the space at 1628-32 Ridge Ave, and to participate in a full moon fire circle, where we talked, meditated to the sound of singing bowls, wrote down and set our intentions for things we wish to release, then burned them in the fire, as it is believed that the smoke will carry our messages into the universe. Indigenous Education kept the zen vibes rolling as IPAM hosted a cultural exchange on Family Day (November 25th) where people ate together, shared personal family histories, traditions, and uplifted each other's business and organizational work. An Urban Art Gallery will kick off December on the 4th. Winter Solstice Festivities (aka the Christmas season) will begin December 21st, and include another fire circle where guests can set intentions for the New Year. IndeEdu is also creating an Indigenous Village Trading Post for small businesses to showcase their products. Additionally, there will be a garden where people can pick fresh vegetables and herbs, relax and share meals.
As we toured the Indigenous community space, I was gifted a few hot peppers and green tomatoes that were growing in the space. But before heading home to make fried green tomatoes, I thanked the earth for its nourishment. I felt good in this evolving labor of love called the Indigenous Village. It was clear that November is perfect for Native American Heritage Month.
The crimes against Natives will forever be a deeply inflicted wound, but as we witness the cycle of Mother Nature directly influence the nature of human kindness, the solidarity and love amongst family, friends and community, and promote the sharing of assets and nourishment, I can't help but believe that the magic in November and the Spirit of the Ancestors is much greater than the pain imposed.
In the end, I asked Tavis why this work was so important to him, and his response was profoundly short; "it helps me feel full."
We should all aspire to feel as full as Tavis, not just during Native American Heritage Month, or on Family Day, AKA Thanksgiving, but from the fall equinox to summer solstice and back again.
You can find Indigenous People Artist and Market Place events here.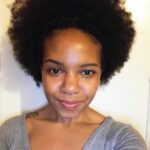 Byline: Kim Russell is a poet, writer, and storyteller.