The Lenfest Institute for Journalism has invested $1.5 million in grants to 52 news media and community organizations to ensure residents are informed, their voices are heard, and their interests remain central to Philadelphia's 2023 elections. The new coalition, Every Voice, Every Vote, is reportedly one of the largest collaborative journalism and community engagement efforts ever launched for election coverage in Philadelphia. Love Now Media received a grant for Love, Liberty & The Pursuit of Justice, an initiative that will explore Philadelphians' understanding of politics as a vehicle for meeting their needs and fuel community-centered reporting. This initiative builds on Love Now Media's reputation for leading impact-focused conversations and connecting people to the tools and information that support human-centered connection and cultural change.
As residents prepare for the mayoral and city council races, Love Now Media will host pop-up storytelling booths at different locations in diverse neighborhoods and at major events to listen and learn where they stand on social justice, wellness, and equity issues in the City. The first of four storytelling booths will be hosted at Girard College to hear from people during the 28th Annual Greater Philadelphia Martin Luther King Day of Service. Additional locations will be announced as the dates are near.
Learn more about Every Voice, Every Vote and sign-up for email updates about the project at everyvoice-everyvote.org. If you are interested in learning more about how to join Every Voice, Every Vote or support the project, email voicevotephilly@lenfestinstitute.org.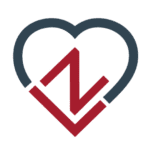 We amplify acts of love at the intersection of social justice, wellness, and equity.