By Kim Russell
The giving spirit is euphoric. Giving spirits – fueled by love, are often hidden in plain sight, much like stars during daylight. As scientists name stars, three that float among us are Lawrence Killebrew, Harold Mays and Sharmarro Leak.
Lawrence Killebrew
When witnessing or being on the receiving end of Lawrence Killebrew's acts of kindness, you can't help but smile or experience joyful laughter. Killebrew is a comedian. He's also an avid sneakerhead whose "sneaker check" before stepping outside is just as important as his mic check before gracing stages to gift audiences with laughter. He's never forgotten the confidence he felt as a child when stepping into a new pair of sneakers.
"I felt like a Superhero," stated Killebrew, "especially when I played ball. It may sound like a small thing, but it can be a big feeling, particularly to underprivileged children."
There is something nostalgic about opening a box of new sneakers; peeling back the paper they're wrapped in, plucking them from the box, spinning them in your hand in admiration and taking in that fresh sneaker smell.
Wanting to give that feeling to youth in need, Killebrew began giving away sneakers from his personal collection. If you know anything about sneakerheads, this is no small feat. While feeling good about what he was doing, he soon realized that offering shoes from his personal collection excluded children who didn't wear his size. So in 2019, he founded Killebrew Kicks, a non-profit organization providing school children of all ages and shoe sizes with brand new sneakers of their choice.
Each marking period, he awards students who demonstrate good grades and behavior with quality kicks in a gesture designed to help them feel great. While teachers help identify the meritorious youth, Killebrew wants to get the larger community involved in the selection process. The future vision for Killebrew Kicks includes expansion beyond Philadelphia, Pennsylvania and Atlanta, Georgia to other cities and states as well as a celebrity weekend basketball tournament where children get in for free.
Harold Mays
Another giving spirit shining brightly in the community is Harold Mays. He is an entrepreneur who says he "would rather go broke saving the youth before we lose them to these streets."
Mays owns the Got What It Takes demolition company and has established a non-profit of the same name which awards scholarships to children in the 8th through 12th grades. To qualify, they need a 70 out of 100 grade point average, willingness to do 10 hours of community service, submission of an introduction video and an essay. The scholarships range from $500 up to $2500. Students can use them as they wish, which is particularly helpful for seniors navigating college application fees.
Mays hopes to give students a sense of independence and security. He wants the nonprofit to be a resource that was not available to him while growing up. Harold Mays is the positive change he wants to see in a community where he envisions a kinder world in which to raise his children.
Hopefully, that world includes a table where we can all be blessed and break bread together. For surely the kindest world includes comforting meals and making them is Sharmarro Leak's forte.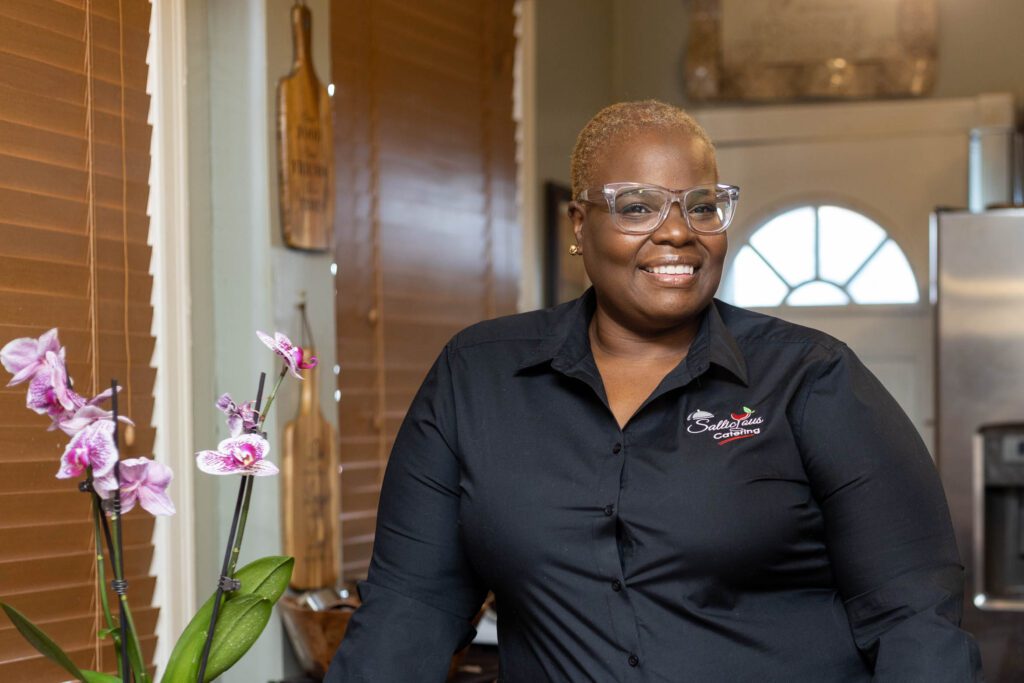 Sharmarro Leak
Leak is a chef and owner of Sallicious, a personal chef and catering company. The combination of her late mother's name, Sally, and the word delicious, Sallicious not only honors her mother, but carries the energy of her giving spirit. Beyond creating delicious food spreads for indulging clients, Leak uses her platform to feed the community in many ways.
As the Covid-19 pandemic began, Leak who is affectionately known as Aunt ShaSha, decided that Sallicious would be a staple of giving to underserved people. Recognizing that first responders faced a dilemma of having to choose a granola bar on the go over a nutrition meal, Sallicious provided lunch boxes for essential workers in the health field. And as youth moved into virtual learning, she was there providing weekend lunches to children in need, alleviating a small portion of stress on parents navigating home schooling.
Leak teamed up with cleaning companies to serve homes, providing meals to people who had been released from medical and drug treatment. She gave meals to survivors of domestic abuse.
Beyond crises, Sallicious adopts and provides a family with some necessities each year and has spearheaded several back to school drives, offering items ranging from book bags to chrome books. Delivering an extra touch of Love, every Valentine's season, Leak selects a couple to dote on with a romantic catered experience.
Every day, she keeps an ear to the ground listening for those in need, keeping her in-home food and clothing pantries stocked and ready to go.
"When you put out good stuff," Leak said, "good stuff comes back to you. I try to do my due diligence in the community, and I try to do it at a level of excellence."
It is often said that the way to someone's heart is through their stomach. With this in mind, how could we not love Aunt ShaSha's giving spirit, as she serves food made with love to so many?
Leak, Mays, and Killebrew are more than shooting stars that occasionally show themselves. They are a consistent constellation of true North Stars, always there, waiting to be wished upon, ready to give, love and guide communities in ways that make my heart smile.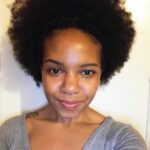 Byline: Kim Russell is a poet, writer, and storyteller.